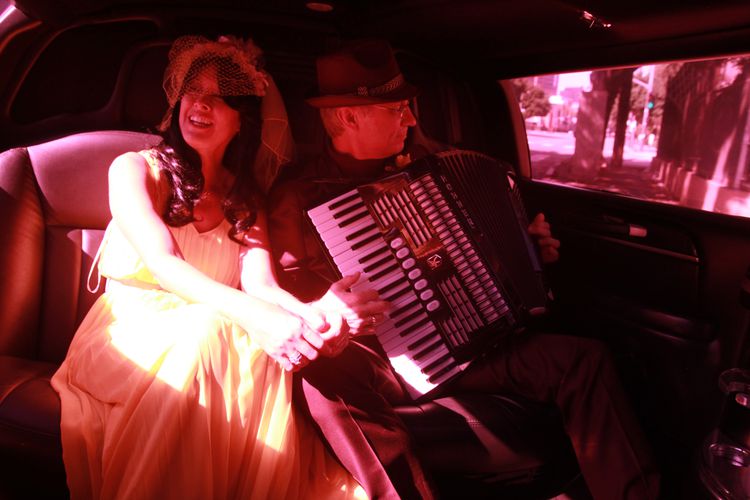 Notes from Director, Yuval Sharon:
"Orlando returns and is now completely in sync with Lucha. It's a much more joyous wedding scene than Chapter 12 (also on the Yellow Route); as the two ride through the city, they remember the places that may or may no longer be there. They sing about what they've learned, that 'life is a series of unanswered questions, and as we begin to make our sense of things, time folding and unfolding itself, we find faith – God or not God but a center.'
"Jason had the great idea of putting a magenta gel on all the windows, so that the streetscape took on a nostalgic, reminiscent, and unreal dimension. The streets appeared rose-colored and created a dream-like confusion of memory and reality, another way driving alters our perception of the world around us. The life of the city shaped the drama and tone for each car ride; with this chapter driving through the rapidly changing vista of downtown LA's 'historic core,' the tone was upbeat but wistful. The streets we see in front of us simultaneously present earlier versions of themselves, the form they took in our memories, and colored by our experiences there. Like Virilio's suggestion that the windshield is a projection screen, the swift current of streetscapes we once knew can feel like an overwhelming retrospective of our life in that city.